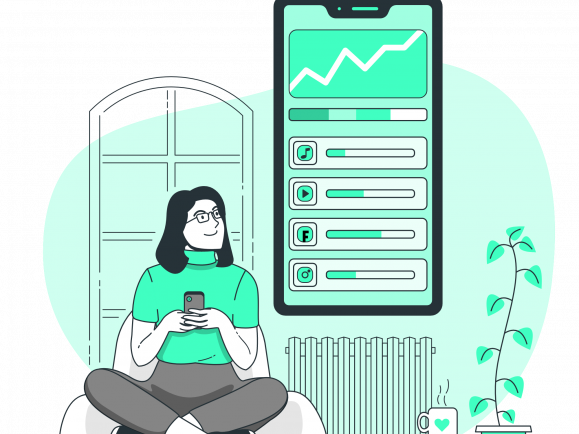 Solution Using Predictive Dialer Software to Boost Sales
Predictive Dialing and the Impact on Your Business
Predictive dialing has been a big factor in the success of many companies over the past few years. They have been able to identify potential customers and convert them into loyal customers. This has allowed most companies to grow exponentially.
The data that these predictive dialers are able to collect about the customer leads them to be more successful over time. It also allows them to see how well they are converting lead into revenue and therefore, they can determine their ROI with accuracy and precision.
Predictive dialers have impacted many businesses across industries in a positive manner and we should expect this trend to continue because of their efficiency in capturing information about potential customers, especially those interested in specific products or services.
Problem: Manual dialing is the most cost-intensive and time-consuming way to contact consumers. With increased regulations on marketing, this method is quickly falling out of favor.
Agitate: Of course, this also means that your prospects aren't getting the service they want. You're losing money and customers, and you're not even aware of it. Your business is in trouble — unless you take action to solve this problem.
Solve: The Predictive Dialer Software Solution is a powerful tool that turns all your traffic into leads and active opportunities. It's software that has the ability to create predictive dialer-based campaigns for businesses of any size, and will allow them to seamlessly reach their target customers by dialing telephone numbers with custom solutions such as automated
Related Links
What Is a Predictive Dialer Software?
Predictive dialers are software that is designed to dial numbers in bulk. These programs can be used for a variety of purposes, such as call center automation.
Predictive dialers have been around since the 1990s and are primarily used by telemarketing companies. They have caught on, however, with the emergence of cloud computing and increased competition among businesses in different industries, particularly online marketing and marketing automation.
Predictive dialers allow companies to save money because they can easily make thousands of calls every day rather than having to make each call manually with expensive phone lines. Additionally, predictive dialers provide data reports that show how many calls succeeded or failed to reach their intended target and give analysis on why the outcome was successful or unsuccessful.
Predictive dialers are used to send phone calls to potential customers to collect their responses. The goal is to have a higher conversion rate and increase the number of new leads in order to increase business.
Prediction dialers allow businesses to send phone calls more efficiently and effectively by analyzing their customers' online actions.
Why You Should Consider Predictive Dialing or Software Solutions
Predictive dialing or software solutions are ideal for low-touch and high-volume campaigns. They are both highly effective and cost-effective tools to reach out to potential customers.
Predictive dialing software solutions have been in use by marketers for a long time now. They have helped companies reach out to their target audience in a cost-effective way. Manually dialing is time-consuming, costly and inefficient, while software solutions offer scalable results with an automated system.
These tools can significantly increase marketing efficiency and reduce the amount of resources required for traditional telemarketing (manually dialing). They can also be used effectively across multiple channels, including chatbots, call centers and voice mail messages – all without the need of human
Benefits of Using the Predictive Dialer Software
The predictive dialer software is an effective tool that can significantly improve the call center's productivity. It helps call center agents handle incoming calls in a more efficient and effective way.
In this article, we have discussed the top benefits of using the predictive dialer software in your call center. But before we go ahead, let's take a closer look at what exactly is predictive dialer software?
Predictive Dialer Software is essentially a tool that predicts when and how long it will take for your callers to talk to you and helps you manage your work accordingly. This comes in very handy in today's world where every minute counts – whether you are looking for ways to add more revenue or increase 100% employee engagement rates.
Tevatel Predictive Dialer Software Solution: Why It's the Best Choice for Growing Your Business
The Tevatel Predictive Dialer Software Solution is one of the best choice for businesses to grow. This software is capable of making complex decisions in real time at a low cost. It also offers high-quality customer service that has won it numerous awards.
Tevatel Predictive Dialer software solution has been proven to be successful across sectors including retail, financial services, healthcare, and others. For instance, hospitals use it to provide automated voice responses to patients who have specific questions.
The Tevatel Predictive Dialer Software Solution can be integrated with most CRM systems such as Sales Force, Zoho CRM and etc., which makes it easier for customers to call your business from anywhere in the world and within seconds they would be able get a hold of your team members.
What is a Good-Sized Marketing Campaign to Use Predictive Dialer Software?
Predictive dialer software can be utilized to create marketing campaigns in various ways. It is a powerful tool that helps people understand how to focus on different types of marketing tactics.
Predictive dialer software can be used to create marketing campaigns for customer retention and marketing automation purposes (e.g., predictive calling). Additionally, it can help marketers with understanding their customers better by using a mix of data and analytics.
A good-sized marketing campaign to use predictive dialer software is building a customer base from scratch or expanding an existing one. The key is to keep it fresh – varying your content, offers, and campaigns over time will help you see results quickly and sustainably.
Tevatel's Predictive Dialer Software Solution for Businesses
Tevatel's Predictive Dialer Software Solution for Businesses is a predictive dialer software that helps businesses make more sales in less time. It is a predictive dialer software whose features include automated call routing and follow up campaign management.
Tevatel's Predictive Dialer Software Solution for Businesses provides businesses with the opportunity to automate their sales calls by routing them to the right person and following up with them until they are satisfied with the conversation.
The software also provides feature like automation of lead generation, appointment setting, and reminder scheduling.
The predictive dialer can also be used by sales agents if they need assistance in generating leads and converting them into new customers. The predictive dialer provides quality leads that are relevant to their business and helps these sales agents generate revenue for their company.
Conclusion of Predictive Dialer Software Solution
Predictive dialer software solution is a great tool to save the time of businesses who need to contact their clients. It is also helpful for those who are suffering from irritability disorders.
In order to be successful in this lucrative business, it takes a lot of time and energy. With this reliable software, you can make sure that you are not wasting your precious time in getting your job done. This software helps you achieve excellent results with minimal effort on your part.
As the importance of predictive dialer software solutions becomes more prevalent, the market has been expanding at an alarming rate. This will help you get ahead of your competition and establish yourself as a leading player in the industry
Steps to Optimizing Your Marketing Efforts With Tevatel Predictive Dialer Software Solution
Tevatel's predictive dialer software solution is a necessary tool for any marketing organization that wants to save time and money.
The software is intuitive and easy to use. It requires just a few minutes to create an account, install the software, and start using it. With the Tevatel solution you will be able to reach your target audience in milliseconds by dialing them with high speed and precision.