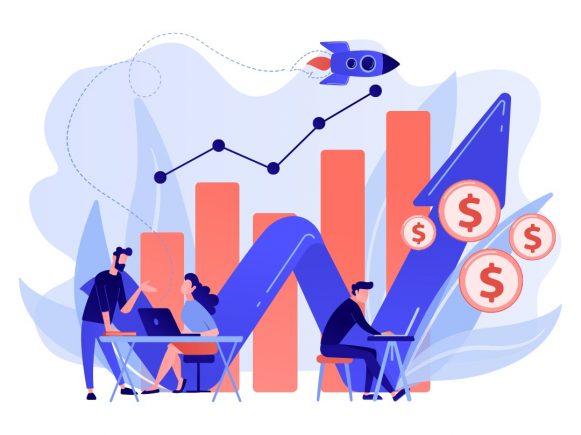 3 Ways to Improve Your Company's Sales Team Efficiency with Call Center Software
Call center software provides a lot of benefits that can help improve the efficiency of your company's sales team. It includes things like call routing, call recording, call queuing, and more.
Companies have been using this type of software for many years now. It is no surprise why this is so common among businesses in the U.S. since over 90% of companies use it to some degree or another.
Below are 3 ways in which you can improve your company's sales team efficiency with call center software:
1) Route calls – Call routing is a great feature to have in order to direct incoming calls to the appropriate agent for them to handle it accordingly
2) Recording and tracking – Recording the phone calls that you make not only helps you organize but also allows you
1. Synchronized Data & Communications
The traditional sales process is comprised of many individual and disconnected interactions. Communication is often interrupted when one customer steps away from a sales call or leaves for the day. The inability to maintain communication between those in contact with the customer can lead to lost opportunities, as well as increased pressure on the staff handling each part of the process.
Providing information to all members of the team and improving communications between them, Call center software enables sales teams to have a more streamlined process and increases their overall efficiency. These products are designed to improve productivity by integrating sales calls, emails, social media messages, and other communications into one platform that all team members have access to.
The Synchronized Data & Communications process starts with the customer's call. Once the call is answered, data is captured and piped into a Call center software to generate customized content and improve customer experience.
Calls are automatically logged and stored in a CRM system, where they can be handled by scripts, analyzed for trends, or routed to an agent for more personalized assistance.
With this software, companies are able to streamline their data and make sure that all the information is synced. This includes customer data, call logs, and a lot more. There are a number of benefits to using this software. One of them is making sure that all customer interactions with the company are recorded and logged.
In addition to improving accuracy for tracking data, there are other benefits that come with this software as well. Some of these include increased sales efficiency and improved customer satisfaction rates.
Related Links
2. Reduce Costly Sales Calls With CRM Software
Sales-related expenses are a significant cost for many businesses. CRM software helps them reduce the cost of sales calls through automation.
The best CRM software is also flexible and can be customized to suit your organization's specific needs. It is important to select a system that will grow with your business and serve your needs as the company grows.
Sales teams are one of the most expensive parts of any business, and it's important to find ways to save money in this area in order for the sales team to maximize their ROI.
A call center agent's job can be difficult and stressful because of the high volume of calls they get. The agents have other responsibilities such as making sales offers or scheduling appointments for products. This is where a CRM software can help tremendously because it allows agents to schedule more calls during off hours when there is a lower volume of work and save the company money on expensive commissions paid out during peak hours when there is an increased volume of inbound customer calls
Call centers are expensive to maintain and operate. This is why some companies have turned to call center software as a way to reduce the cost associated with this type of operation. There are many different types of call center software available on the market today that can help a company save money and reduce their workload at the same time
3. Increase Customer Satisfaction
Customers are now demanding more from companies and services. They have a higher expectation of what they should receive for their money so the competition is high.
The customer satisfaction can be increased by focusing on four main things:
– Quality
– Prices
– Selection of products and services
– Customer service
Call center software can help a company increase customer satisfaction by making it easier for the customer to get in touch and provide feedback.
The major advantages of call center software are that it provides a way for customers to contact the company easily, to provide feedback, and to ask questions about products/services. The software enables companies to track their customer interactions and analyze how they are performing.
Call center software has revolutionized the way companies interact with their customers.
The call center software industry is on the verge of some major changes. In the past when companies relied on agents to answer customer queries, it was challenging for them to track and measure customer satisfaction. They were also unable to provide a quality service because they were not able to forecast their workload.
In today's world, call centers are using the latest call center software such as chatbots and AI to complete difficult tasks like answering queries in real-time and retaining customers with personalized services.
In conclusion, you can improve the efficiency of your sales team with the help of call center software. It will help your team to increase customer satisfaction by providing a more interactive and responsive service. Edi Services
This platform has the ability to make the customer feel important, which is something that every business wants. The software is customizable and affordable for any company, so it's worth investing in if you want a working solution for your business. Health Insurance