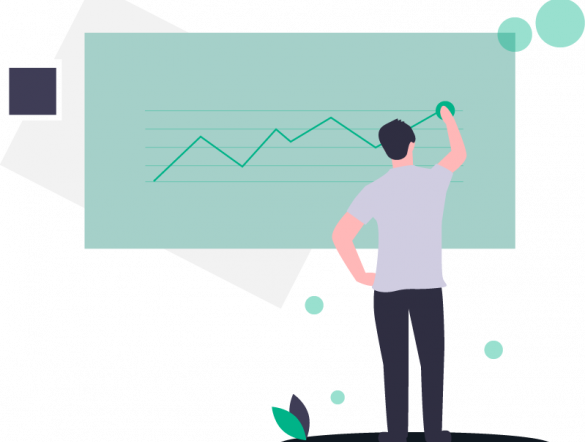 10 Practical Ideas to use CRM CTI workflows to improve Sales and Support
If you are a company that has just stepped into the path of using call center software to maximize your present customer management task, then, you must know how to ignite those efforts by employing the smart integration of predictive dialer software with the best call center software.
Let's walk you through the intensifying benefits of the practical implementation of Customer Relationship Management (CRM) tech with the Customer Telephony Integration (CTI) intellect.
Upgrading a Call Center Phone Systems with Support from CRM Database
Outbound call center software namely, CTI can upgrade your typical call center phone systems by automatically arranging calls to those customers whose contact data it can find in the integrated CRM data interface.
Arrange Instant Call to Customer who fills Your Lead Gen Form
A speedy predictive dialer software such as kookoo makes an instant call to the customer who completely fill-up the form on the website and then, new contact can easily updated in your CRM database.
Customer Agents can Simply Click & Dial
With CTI software namely, doocti, important customer calls can be done by quick click and dial feature. Contacts can be found via CRM call center software.
Related Links
Ongoing Communication can be Automatically Updated
CTI tool; doocti automatically updates the ongoing talk between agent and customer, thus, there is no need to manually noting it.
Ensures No Potential Customer Call Misses Out
A notifying ticket is generated in CRM call center software when any call is missed so that it can be arranged early, assuring no loss of any potential customer.
Get Notified by Customer's Acceptance of Previous Pitch
Predictive dialer software; make sure that every update on the last customer's interaction communicated to the agents anytime.
Monitoring and Execution Brings out Optimum Results
Consider CRM as call center software which monitors and maintains relevant customers' information and a right CTI integration can act on the data i.e. automate dialing to those contacts which the former has gathered and categorized.
Higher Calling Rate with Intel of CRM
The outbound call center software increases the chance of outgoing customer-related calls to the right customer with the clear-cut sales pitch. The timely outgoing calls are made executed through the backed-up accurate information of the customers uploaded in the CRM software.
Intensifying Sales and Satisfying Support
When an outdated call center phone system moves to an updated and integrated functioning of call center software and related tools, the customer servicing business results in manifold with a large array of worthy and contented service benefits.
Analyze Customer's Communicating Tone
At present, there is the availability of Natural language programming software and mastering sentiment analysis tools that can detect the underlying emotion of a customer. Thus, it becomes easy to generate automated replies according to the changing moods of a customer.
So, before turning your present call center system to a fully automated one, first study the stupendous benefits of CRM-CTI workflow integration and then, enact.