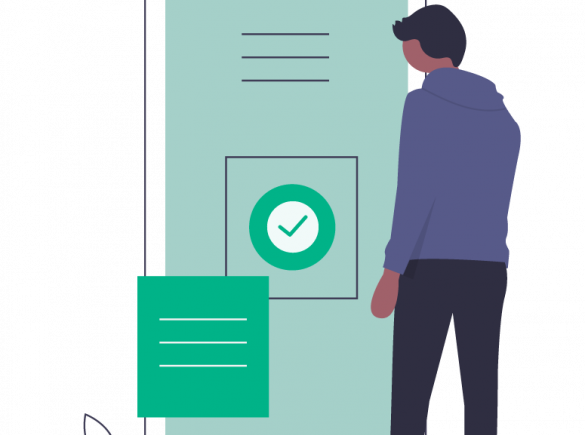 How will Call Scheduling feature in CTI help in better Sales and Support?
Our modern-day customer dealing businesses calls for the adoption of the latest and simplified technology which can transform the way it operates daily. The advent of CTI i.e., Computer Telephony Integration has made the regular pitching, chasing and bringing out relevant sales via automated calling much easier and quicker.
Today's call center system is revolutionizing their day-to-day functioning by making efficient use of outbound call center software. Making good use of CTI in a traditional call center space can help in easy and above all, automated scheduling of calls that needs to be done.
Striving need is to quickly access the advantages of employing Computer Telephony Integration technology and use it to transverse the present hectic schedule of the call center companies.
Let's try to understand how predictive dialer software can do wonders for upstaging your company's customer relationship tactics.
Allows Automation of Scheduled Calling, Follow-ups, and Re-dialing
It's largely wise for the present call center system to imbibe the predictive dialer software to automate almost everything in the calling and support interface.
CTI allows the companies to schedule calling for their respective customer contacts list and smartly automate follow-up calls to the interested customers. Meanwhile, it also functions as an auto-dialer for those unattended contacts that somehow gets missed along the traditional process.
This particular contact center software can automatize the exact time and day for scheduling calls.
Related Links
This driven technology makes very easy for the customer agents to automate everything starts from chasing leads and converting them into sales.
An employee's workload gets halved as customer calling becomes automized, thereby, lending plentiful time for them to resolve actual problems or queries of the customers by which they are troubled.
CTI Functions well in compilation with the CRM call center technique
Much profiting is the fact that this CTI tech helps in rolling out bountiful sales with the parallel use of CRM tool.
CTI along with CRM makes a typical call center into a cloud contact center. Whereas the former technique does automated dialing to a client, the latter maintains an authentic database of that particular client right from alluring to the pitching. Apart from this, future calls to be done are penned in the CTI notepad and apparently, the data in the CRM tool gets updated.
Provides Detailed Analysis of Every Communication with the End Customer
This software-driven tech charts out in-depth analytics reports of the number of calls being made and how frequent the action is.
Thus, remains no necessity for the agents to manually record every call that's being done, thereby, sorting out time for the real customer query resolving task that has to be done.
So, why not the customer service sector companies apply in full velocity this stupendous technology of outbound call center software to pre-schedule, engage and re-schedule calls. And, in the outcome brings forth optimal sales and ever ready consumer support system.