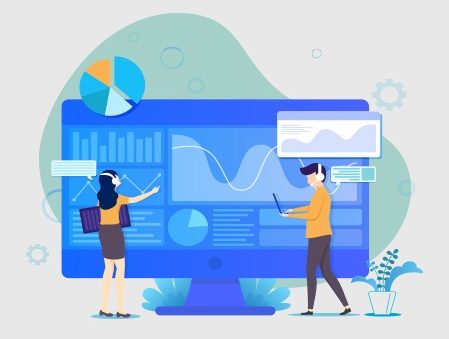 Enter Call center 2.0 with Tevatel's doocti Cloud-based utility Solutions
The world of Telecommunication is not immune to the impact of COVID-19. With remote working going on full swing, Call Centers of traditional
nature are facing big business continuity challenges. However, their Virtual counterparts are managing just fine. Tevatel's avant-garde cloud enablement solution doocti is helping call centers in India to reinvent them with most efficient cloud-based technology.
Overcoming remote working challenges with doocti
doocti's zero hardware assistance makes seamless remote working possible. The agent can access work from any part through a single window and easy to operate dashboard, he can access work from any device with decent internet connectivity. Also, it adds layers of automation on different levels of customer support making communication uninterrupted.
Going Beyond Business Continuity
Keeping business continuity on par is one thing but to evoke efficiency in operations is completely different. doocti allows your call center to keep track of your agent's performance as well as of your business. It allows the operations department to analyse the translation of calls at any given point of consumer interaction.
Creating a Truly Intelligent Support Teams
Integrating doocti with a call center's existing CRM platform will unlock a host of business-critical features like CRI, Powerful Autodialer, Click-to-dial along with others. These features will enable the sales agents to engage in smarter conversations to boost sales efficiency and intelligently support the customers.
With its highly user-friendly dashboard and easy to track performance, doocti can make do wonders for your call center.
Related Links
How doocti turns your average Call center into a smart Cloud-based premise?
Task Automation on Agent's level
doocti seamless automation of manual work delegated to the agents results in better customer interaction and evoke efficiency on the ground level of your call center staff.
Ring Groups Feature
It helps the call center to share the distribution of incoming calls through a group of extensions when you use ring groups feature.
Effective Analysis and Data Insights
Timely tracking agents' performances and call data to help in generating essential team leads and strategies for management and action.
Higher Collaboration
doocti sets up a single window for all the calling work demands in all-agents supportive communication devices such as mobiles, handsets, and IP Phones.
Call Queuing
This feature places the incoming calls to be answered in a queue, while the extension users are busy attending other calls.
Call Routing
This feature sends specific calls to the predetermined queue which can be altered for different call center criteria.
Call Transfer
Call transfer delegated an existing call to another agent if the original agent is busy or the caller needs some specific piece of information.
Driving Better results through REST API
Smoother workflow and accurate analysis are what defines our REST API. The feature conducts the essential functions of making calls from your
application, matching incoming calls with existing customer data, automatic generation of tickets, gathering call recordings and contextual data of customers, logging calls and sending CSAT's, entering new leads and much more.
Currently, doocti is actively supporting 30+ application integrations across various categories of sales and customer support, CRM etc. It perfectly matches business needs with consumer needs to provide better flexibility in operations.
Tevatel has perfected the art of doocti application for the telecom industry. With their highly customized solution, they are effectively improving call centres' average call handling time, achieving review targets, and enhancing agent performance. Tevatel helps enterprises turn their call centre operations into a more strategic and productive function on the right call centre software pricing and help them enter the world of intelligent Call Centre 2.0.