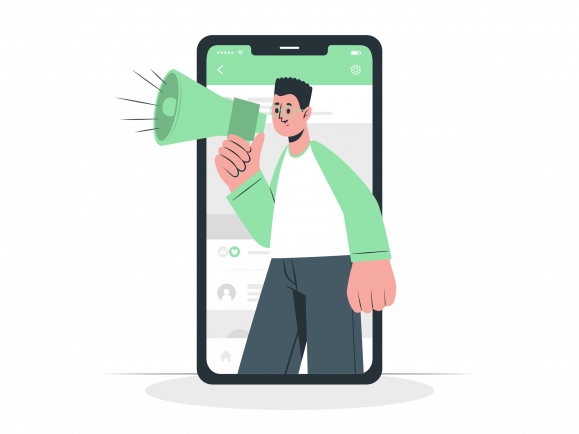 How to Implement IVR Cloud Call Center Software Solution for Your Business
Here are ways you can implement IVR cloud call center software for a business in your area.
With IVR cloud call center software, businesses can have a smooth and easy way to connect with their customers.
Whether your business is big or small, the benefits of choosing IVR cloud call center software are very significant. The benefits range from increased customer satisfaction and improved brand value.
Problem: Your customers can't reach you, and they've become frustrated.
Agitate: Your customers are getting overwhelmed by all the options for calling your business. Can you handle the increased calls?
Solve: IVR Cloud Call Center Software makes it easy and affordable to run your own call center, providing your company with the best customer service experience.
What Is an IVR Cloud Call Center Software Solution?
An IVR cloud call center solution is a system that uses cloud-based applications to create and host phone interactions with your customers. It combines on-premises workforce management solutions and web application services.
A call center software solution is a type of software that helps businesses provide their customers with an interactive voice response (IVR) service. It is primarily used for marketing purposes because it provides companies with the ability to speak with their customers in a natural way.
The cloud call center software is often used by businesses that need to communicate through phone lines or internet and make sure that they are not wasting resources. It is also used by businesses who need to conduct surveys, make appointments, and check-in customers.
Why You Should Consider an IVR Cloud Call Center Software Solution for Your Business
IVR cloud call centers allow you to handle calls more efficiently and provide better customer service. They can reduce headaches, increase the quality of your customer interactions and lower the cost of communication.
Many businesses are opting to use an IVR Cloud Call Center software solution to manage their customer service. These companies prefer the software because it has increased efficiency, lowered costs, and in some cases, eliminated the need for a call center altogether.
IVR Cloud Call Center software is a cloud-based solution that offers many benefits for businesses that utilize it. This software lets you take calls, schedule appointments, and access information on your customers all from one platform. It can also provide you with reports on call volume and time spent on the phone and other useful statistics to help improve your business. However, there are some downsides of using this technology as well.
There are many reasons why a company would be interested in implementing IVR software. Some examples are:
– To improve customer satisfaction
– To reduce call volumes and increase productivity
– To minimize expenses on outsourcing call centers
– To allow companies to track and monitor their various call centers in real time
– To make it easier for your company to adopt new technologies while maintaining quality standards
Identify the Problems of Your Current Call Center and How IVR Software Solves Them
Your call center can be improved and automated through the use of IVR software. This software helps improve customer experience to ensure your business is competitive.
With IVR software, companies can create a more personalized customer experience and reduce the number of call center representatives.\
If you're looking for ways to improve your customer service, you might consider improving your call center's IVR technology through the use of advanced artificial intelligence software.
Related Links –
The Benefits of Implementing IVR Cloud Call Center Software Into Your Quality Assurance Unit
IVR call center software has been around for a while now and it provides a lot of benefits. It can help to reduce background noise, improve the quality of customer's calls, & other functions that allow you to focus on other activities.
With a cloud-based call center software, companies can handle their call centers without having to worry about the maintenance of hardware and space.
The benefits of implementing this software into your quality assurance unit include:
– Increased customer satisfaction
– Improved customer retention rates
– Decreased costs associated with call center infrastructure
It's Time to Implement Your Own IVR Call Center Software!
Why Wait? Implement Your Own IVR Call Center Software!
With the help of IVR software, call centers have a better way to handle customer queries. It is also more efficient than the traditional phone system and has a lower cost of ownership.
Interactive Voice Response software (IVR) is taking over many industries these days, and it has been proven to be a cost-effective alternative to phone systems. The higher adoption rates in various industries are due to the fact that IVRs are more productive, more reliable, and easier on customers as well as employees. In terms of efficiency, IVRs offer call centers an easy way to manage their diverse types of queries during peak hours and unexpected interruptions. As for handling customer inquiries at scale, IVRs are ideal because it allows them to provide assistance across multiple channels such as inbound or outbound calls.
Tevatel is the leading IVR call center software that is used by phone companies, telecom providers, and VoIP providers to deliver customer care. With Tevatel, you could have your own phone number and get a personalized experience.
Tevatel's next-generation IVR software provides great customer service. It includes list management features like auto-attendant for multi-channel calls, contact management, self-service, and call routing capabilities that make it easy for customers to interact with your business seamlessly. With our advanced features in place, you can expect a more efficient customer experience and increased revenue.
Now is the perfect time to implement your own call center with Tevatel!